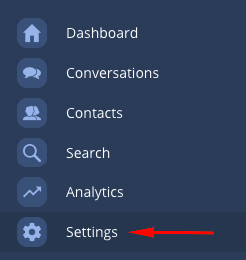 Place this script into your website's HTML source code.
This code must be inserted into the section of every single page on which you wish to display the Dixa widget.
It is only necessary to install the chat script in your website once. Changes to the widget settings like Hide strategy, Queue, Text, Theme color and Widget location are automatically updated in the widget upon save.

Currently the chat widget support English and Danish language. Please see Advanced chat settings guide for advanced customisation.